My Story
I am the Leinster representative for this years my adopted soldier programme. I am eighteen years old and Ilive in Dublin.
I first heard about this programme when I was was in third year, my history teacher showed the class an episode of Nationwide where they followed students participation in the My Adopted Soldier programme to Europe in 2015. My teacher had gone on that trip and was delighted to be able to tell us all about it. I thought it was an amazing idea. I never thought i'd be lucky enough to be able to take part but here we are.
When my teacher told me that I was chosen to go I was very happy. Yes I knew i'd have a project to do over summer and if it were in any other subject I would have had a problem with it but i love history. I gathered a small amount of information on a few different soldiers before choosing to research Peter Barry. Peter was from Dublin. He lived on Charlemont street in Dublin in a tenement house. I looked at maps from the early twentieth century and i saw that his area has dramatically changed since. I spent weeks researching my soldier and visiting places around Dublin to gather information including the National Library of Ireland where I met with a genealogist who showed me baptismal certs and other records of his family. I looked at map drawings of Peter's area and visited the street where he grew up. i can honestly say that I really enjoyed researching Peter Barry. While doing my research I found a relation of Peter who had fought in the war too. His name was Joseph Barry, Peter's brother. Peter's mother lost not just one but two sons to the war.
On a lovely overcast August day I travelled to Dublin airport where i got to meet everyone who I would be going to Belgium with. Aoife, Amelia and Aoife were other students chosen to represent their province and three wonderful teachers would accompany us around Belgium. One of those teachers was my history teacher, Ms Jenkinson. We stayed in the gorgeous towns of Leuven and Ypres where I was immersed in culture and history. We visited amazing historical sites and took part in a ceremony where we got to lay a wreath at the Menin Gate memorial in Ypres.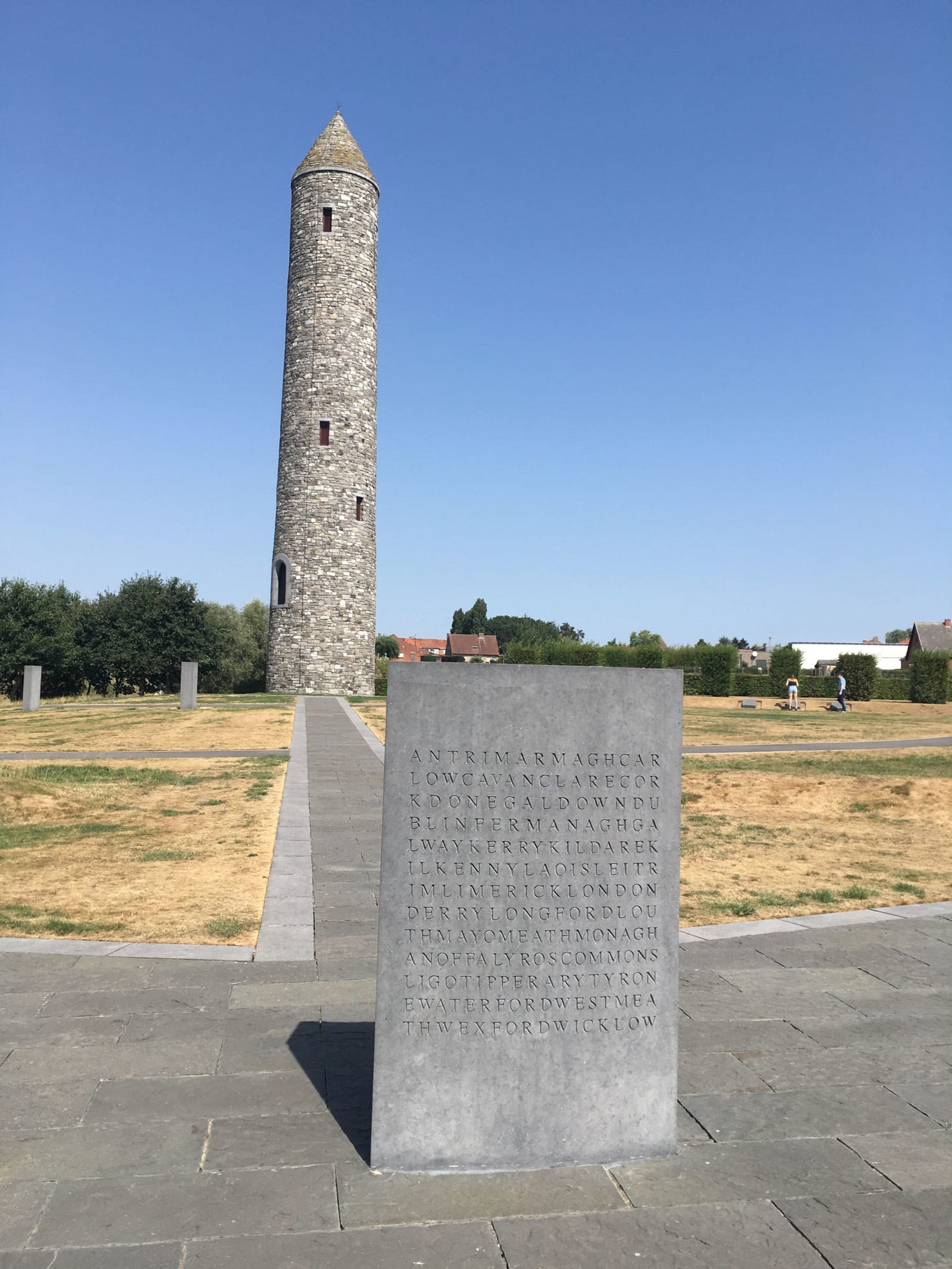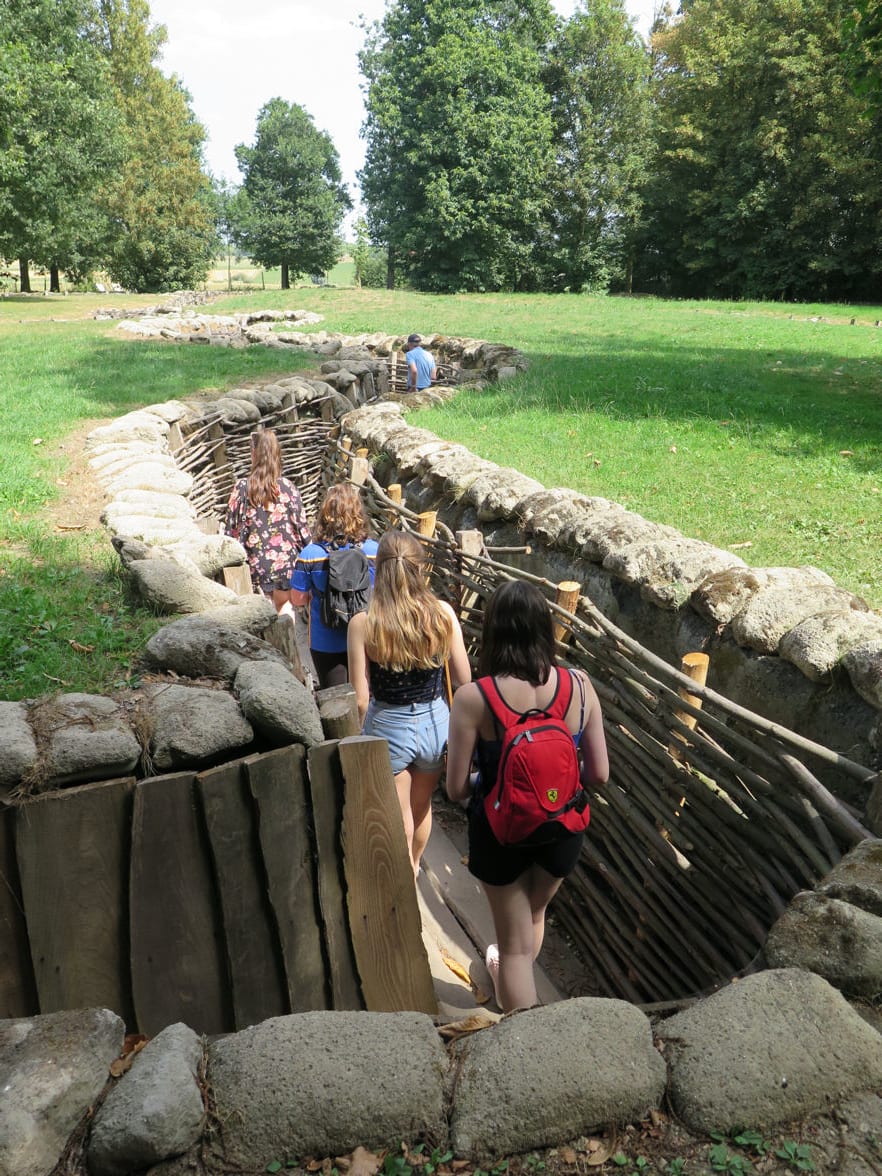 Peter is buried in Dadizeele New British Cemetery in Belgium.The cemetery contains 1,029 Commomwealth burials and commemorations of the First World War. 158 of the burials are unidentified. Visiting Peter's grave was a very special moment. I made a plaque the week before I travelled to Belgium which I wanted to leave on the grave. It has his name and county on it. After researching him for so long and learning about him and his family, standing by the grave I was blown-away by how close I felt to him. It was unforgettable.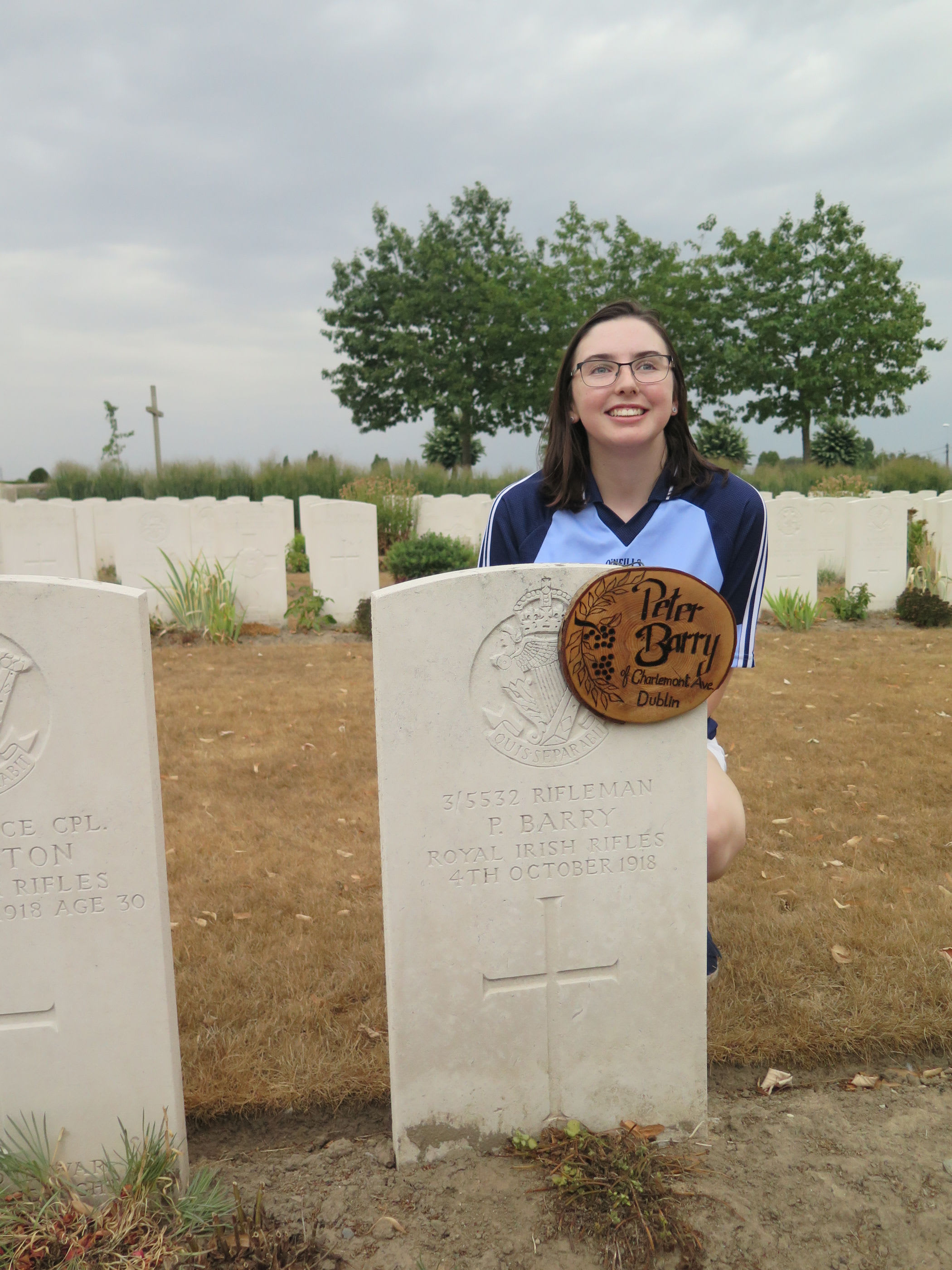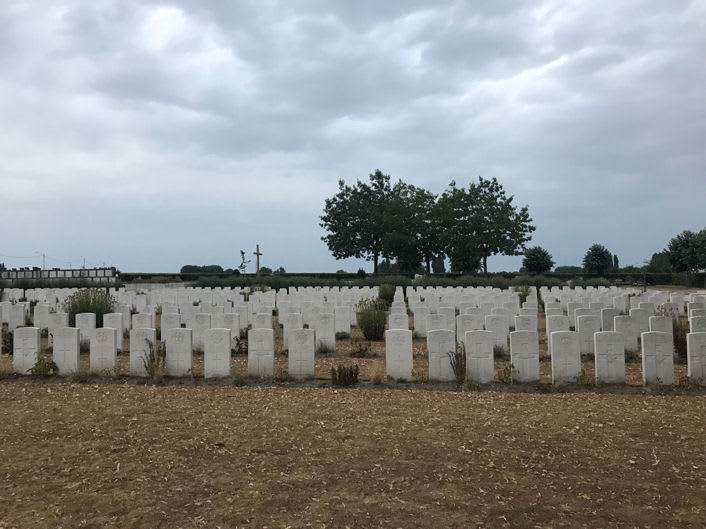 The My Adopted Soldier programme gave me an incredible opportunity not just to research a forgotten soldier but to travel to where he fought and died.
Having three other students to share the experience with was truly amazing. As we all travelled to different historical sites and explored towns, we chatted and bonded with each other. I will forever cherish the memories made with everyone, both students and teachers.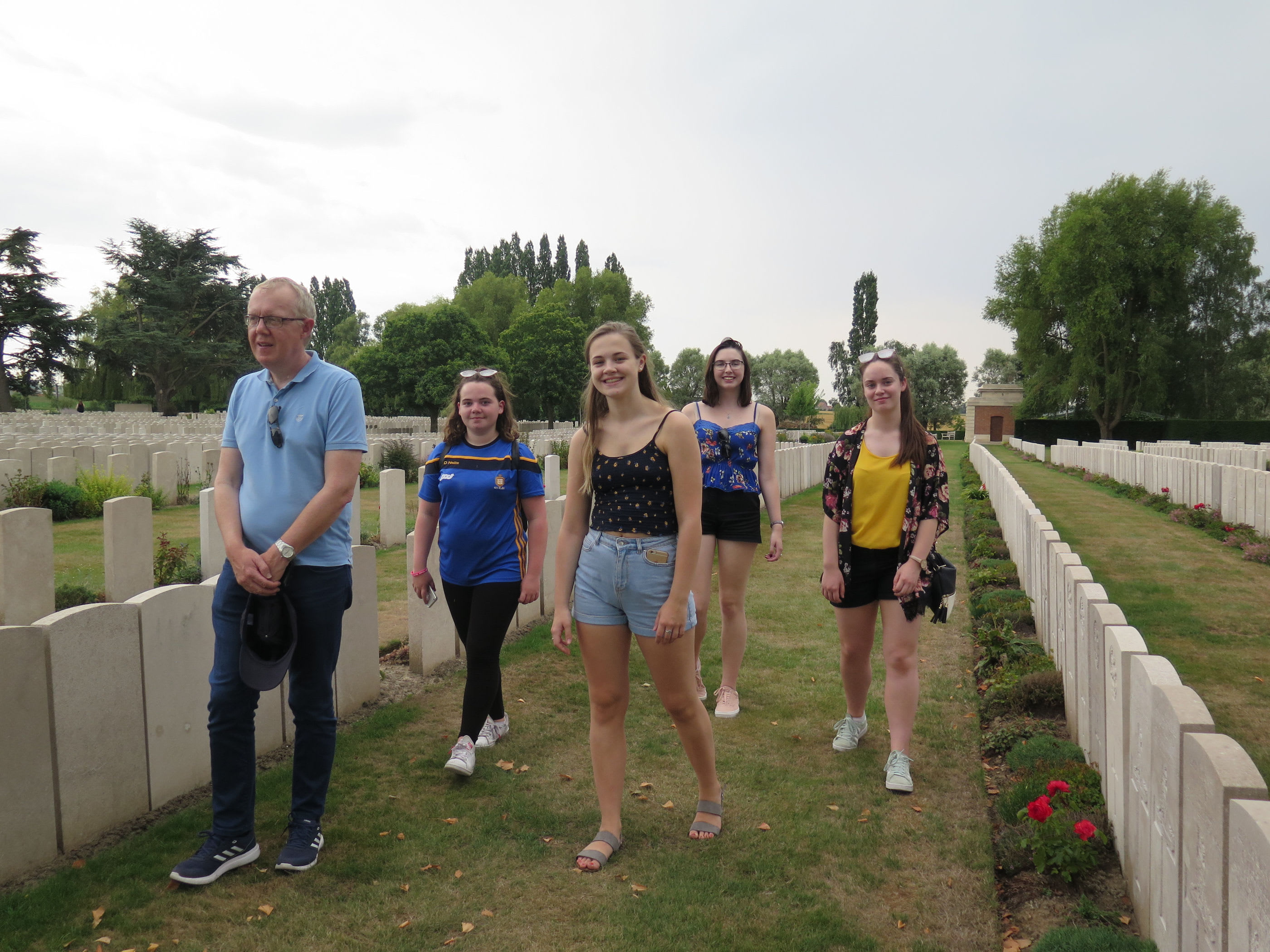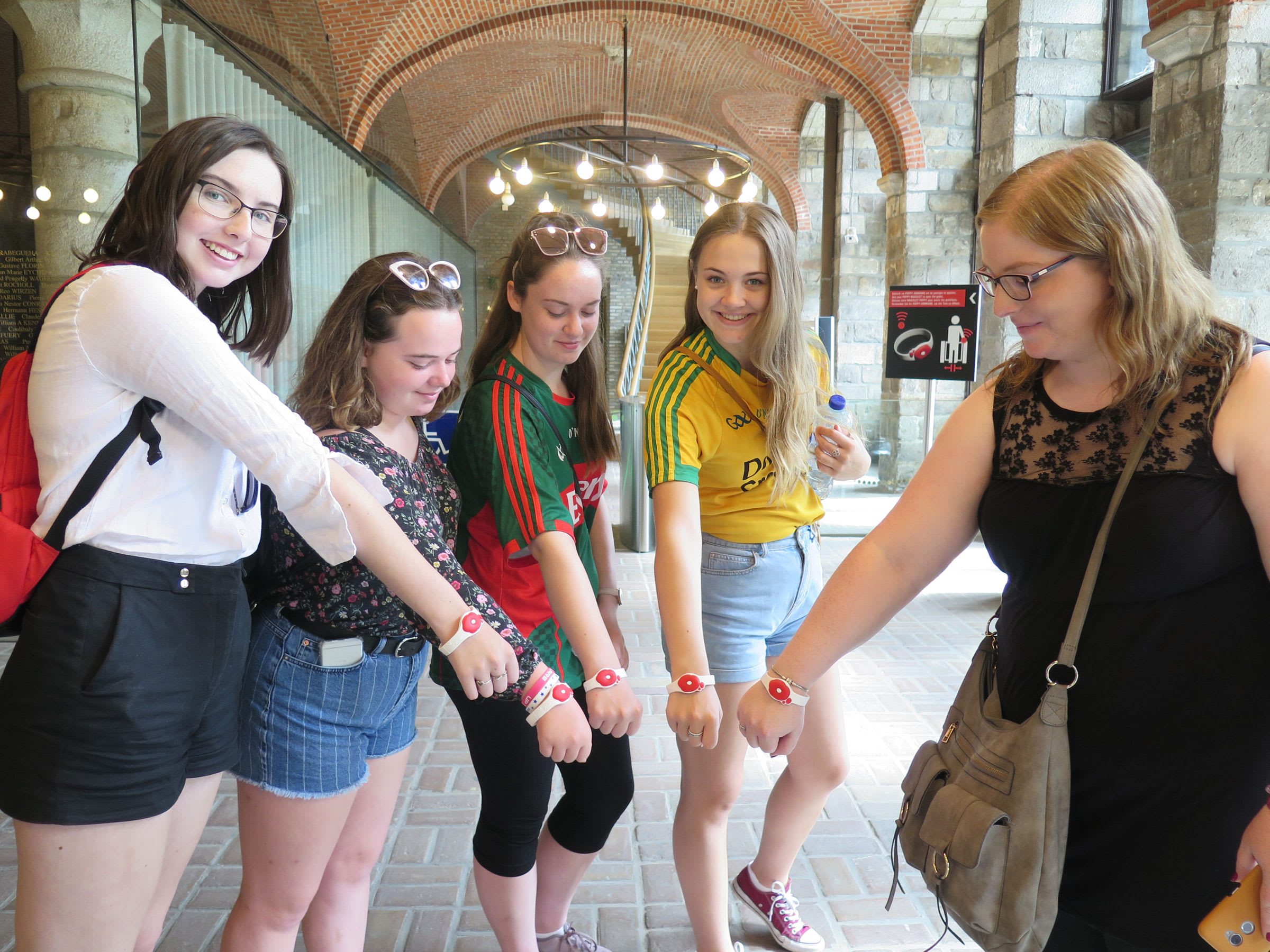 Thank you to Gerry Moore and everyone else who had a part in creating and organising this exceptional programme and trip.