My Story...
Applying for My Adopted Soldier.
I can distinctly remember applying for My Adopted Soldier. I was already aware of the programme due to Rosie Burke representing our school, Scoil Muire agus Padraig the year beforehand. When applying, our teacher Ms Gannon gave us a brief overview of the programme, reinforcing the message that it would be an opportunity of a lifetime, provided we were lucky enough to be chosen. The application was simple, why would we want to go to Belgium to discover more about World War One and, of course, about the forgotten soldiers from our local community. When applying, I made it clear I was passionate about history and that World War One was a topic I would love to explore, especially since it is something that is not taught in the history curriculum. I handed in my application and within a couple of weeks, Ms Gannon told me I was chosen to represent Connaught in this years programme.
Getting Started.
Our first stage for beginning the project was meeting Gerry Moore, the founder of My Adopted Soldier. I travelled up to Glasnevin cemetery along with my parents where we met Gerry, the other girls chosen from the remaining three provinces and our four teachers. Gerry introduced us to the programme and gave us vast amounts of information regarding how to start our project such as online searches, a trip to the library and possibly meeting with living relatives. Gerry researched several soldiers from our counties and gave us options regarding which soldier we wanted to choose. I chose Robert Maurice Fitzgerald from Ballina as I was able to find the most information on him and he lived close to where I live. I began my research on the census, ancestry and various Canadian websites which provided me with the basic information I needed to piece together my story.
Gathering Information.
My research was forced be to extended outside of Mayo and Canada if I were to find a living relative. After exhausting all the possibilities in Mayo, I decided to explore South into the county of Tipperary where my soldiers' father was a native of Nenagh in Tipperary. I sent an appeal to the editor of The Nenagh Guardian explaining my intentions and within a couple of days, I received an email from Charles Fitzgerald, a grand nephew of the before mentioned Maurice Fitzgerald. He provided me with a tremendous amount of information, information that could not be found anywhere else. He answered all of my questions and requests and was able to grant me pictures of the Fitzgerald family, again, something I was unable to find beforehand. Unfortunately, I was never able to meet Charles Fitzgerald but I would like to extend a sincere thank you to him, without him, I would not have as much information in my project as I do now. Below is a picture of Charles.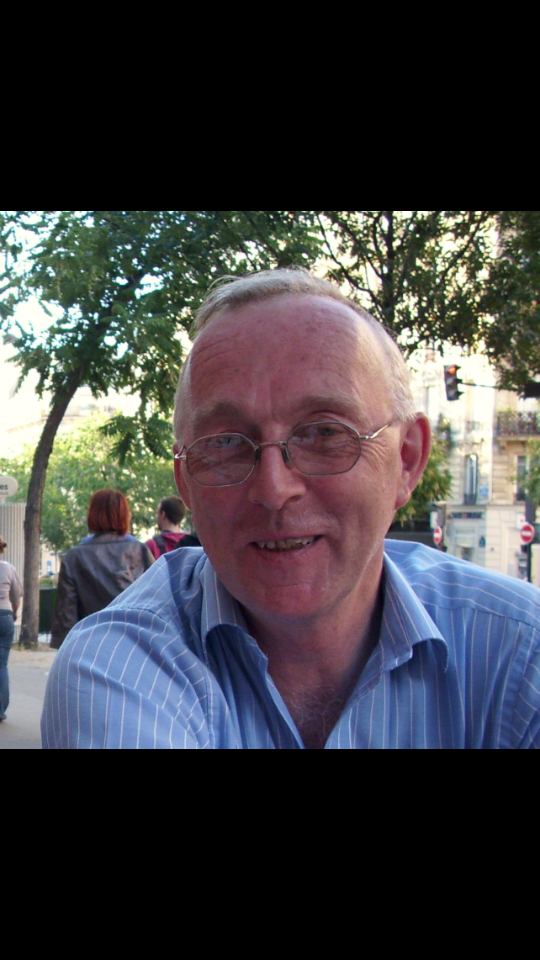 Spreading the Word.
I was able to make the people of Mayo aware of my intentions by getting my story across on Mid West Radio. I was able to give a phone interview, providing information to people about what the project was about and to tell people about our trip to Belgium. The people working in Mid West Radio were very friendly and I felt at ease , their kindness overpowering my nerves. I also got in contact with the local Councillors; Michelle Mulhern and Annie May Reape and also a Councillor from Nenagh, Joe Hannigan, all of which provided me with some knowledge which helped piece together my story. They were able to transfer me information or guide me on finding information myself. I was able to meet local historian PJ Clarke who prepared some documents that included valuable information. I had a picture taken with him but unfortunately, due to some technological breakdown, I was unable to upload it here.
Going to Belgium - 2018
-Day One
We travelled to Belgium on Monday the 6th of August. That day, we arrived in Brussels airport before transporting to the Irish College in Leuven. We spent our first evening settling in and exploring the city.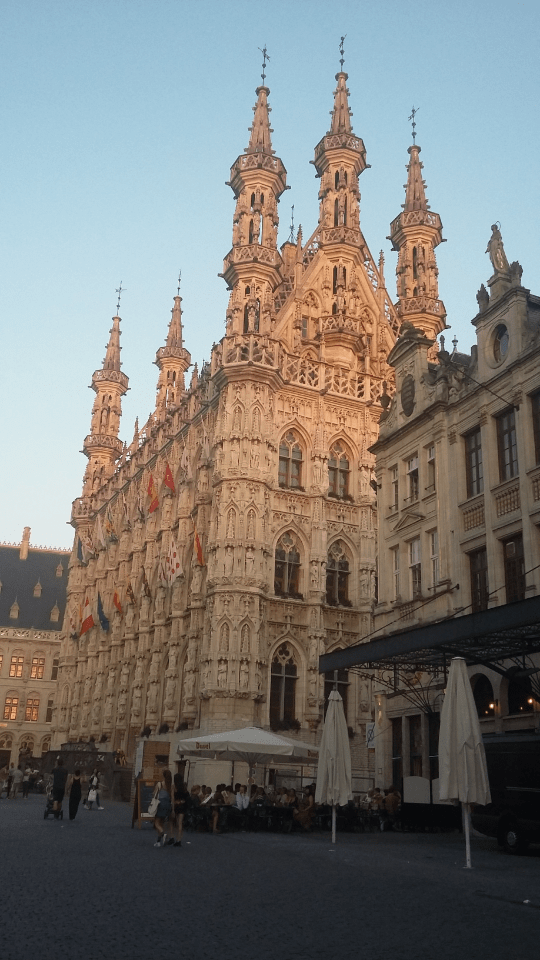 -Day Two
On Tuesday, we left the Irish College and ventured two hours West to Ypres. We visited the Island of Ireland Peace Park, the Pool of Peace, German trenches, Dadizeele New British Cemetery, Lijssenthoek Military Cemetery and, of course, Menin Gate where we had the honour of laying a wreath.
The Island of Ireland Peace Park was a taste of home in Belgium. The round tower reminded me of the one in Turlough, about 15 minutes from where I live and is near the Museum of Country Life. The Peace Park provides an extensive amount of information regarding the Irish involvement in World War One, including knowledge of its opening and famous quotes from the war. Four monuments surround the round tower, one monument to represent each province.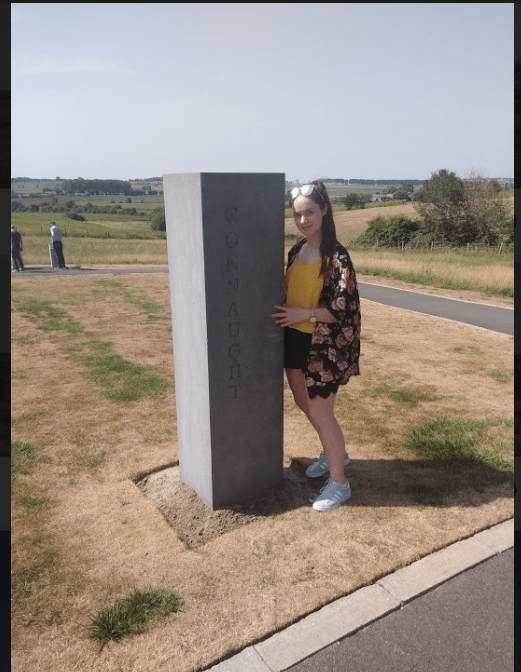 The Pool of Peace was a eerie experience. Discovering about its historical background sent shivers down my spine. For me, I think it is ironic, given the title 'Pool of Peace' despite its highly destructive environment during the war.
The German trenches were a taste of reality. Walking through the trenches was a chilling sensation, knowing that young men perhaps could have spent their final hours trapped within them.
The two cemeteries we visited accommodates two out of our four soldiers bodies. Lijssenthoek Military Cemetery was the first cemetery we stopped at which gave us a taste of the diversity between war cemeteries and ordinary graveyards.
Laying the wreath at Menin Gate was such an honour. During the ceremony, the four of us wore our county jerseys; Mayo, Dublin, Donegal and Clare. Our county jerseys went down a treat, following the ceremony we were approaced by many people telling us about their own personal Irish heritage.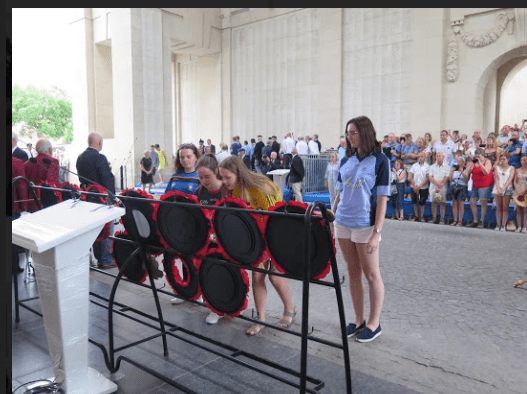 Day Three.
Day three consisted of us visiting my soldiers grave at Duhallow ADS Cemetery along with visiting Artillery Wood Cemetery and the In Flanders Field Museum. Seeing my soldiers grave in real life was astonishing. For me, standing at his grave brought a climax to his story. Knowing that somewhere not far from his grave, Maurice Fitzgerald took his final breath having died from his wounds was very poignant. Having studied his story so intently, I felt close to Maurice Fitzgerald and was saddened by his sudden death. At his grave, I left a small stone with his name on it.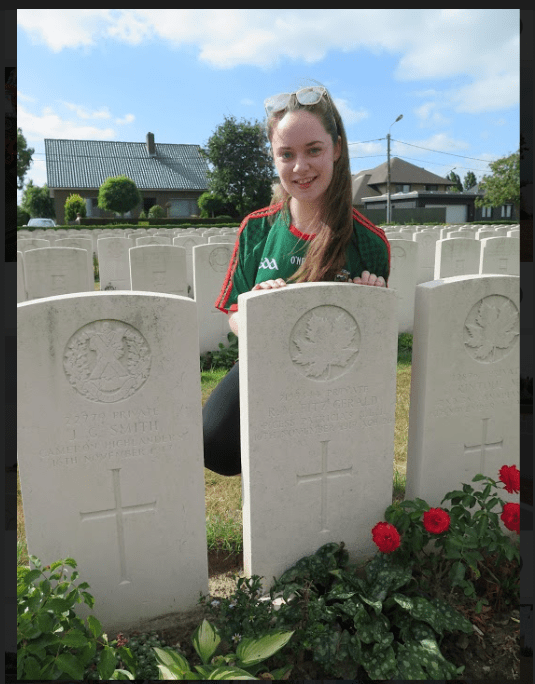 The In Flanders Field Museum was excellent. We spent over an hour exploring what the museum has to offer, including climbing over 200 steps to the bell tower which provides a panoramic view of Ypres. The museum presents a gigantic amount of information about the war, including material about The Christmas Truce and the harsh realities of the work of nurses and doctors treating the wounded soldiers. Afterwards, we booked a train back to Leuven for our final night on our historical journey.
Day Four.
Our final day in Belgium was spent exploring the town of Leuven and buying gifts for our families at home. Following this, we went to the airport and before we knew it, we were back on Irish soil.
Maurice, a Brave and Loyal Soldier.
Even though I was never able to meet Maurice Fitzgerald, I feel empathy towards the life that he was given. I could never imagine travelling to Eilis Island on a ship, to venture up to Canada and run a farm. Not only that, but also the bravery he displayed when he enlisted for the war was immense. Maurice sacrificed his life for his country along with so many others. We should all be very grateful to our ancestors and those who lived before us for giving up their lives so our generation could live in peace. To Maurice Fitzgerald and all the millions of other soldiers who fought and died, thank you for the courage and loyalty you displayed.
A Special Word of Thanks.
I can't say enough how grateful I am to have been given this opportunity. There are so many people that without their contribution, this journey would not have been possible. From the bottom of my heart, you know who you are, thank you very much.There are two very special people I would like to extend my sincere gratitude to. Firstly, to Gerry Moore, this never would of been possible without his hard work and sheer passion for history and indeed World War One. His kindness and cooperation was evident throughout my research and it was clear that he wanted us to succeed and to enjoy every minute of the trip. Secondly, to my history teacher, Ms Gannon. Without her, I would never have been introduced to this opportunity of a lifetime. Her passion for history was evident when she announced that a student from Connaught would be chosen to follow Rosie's footsteps and travel to Belgium in August. She has been such a help throughout my research, making sure I had exhausted all the possible areas for information and was more than willing to help me if I needed anything. Thank You!!