Foróige - Digital History
Latest News | Project closing event | Published Archives
Posted by Aidan Rafferty
Foróige Digital History
Closing Event | Published Archives
As our students make the final changes and adjustments to their archives, we would like to take this opportunity to say a huge thank you to all involved. Your excellent detective work and your keen journalistic approach, has produced some excellent content and many stories, that have until now, remained untold..
As expected much of our focus was on the Great War, and the many lives of Sligo people who were caught up in the conflict.
Our students uncovered many stories connected by the War, and many different experiences and outcomes of their individual soldiers. The project also explores the War of Independence and the Easter Rising, looking at the lives of Sligo people during this crucial period of revolution in Ireland's history.
Our Summer workshops covered many aspects of Sligo History as well as Digital Media, Research & Publishing modules, where the students learned about media and preparing their content for a digital archive. We were also lucky to visit Sligo Local Library, where the students were shown all the amazing research facilities including newspapers and publications, and guided in the benefits of joining the library. Thank you to Malachy and Michelle at Sligo Local Library for all their help and expertise.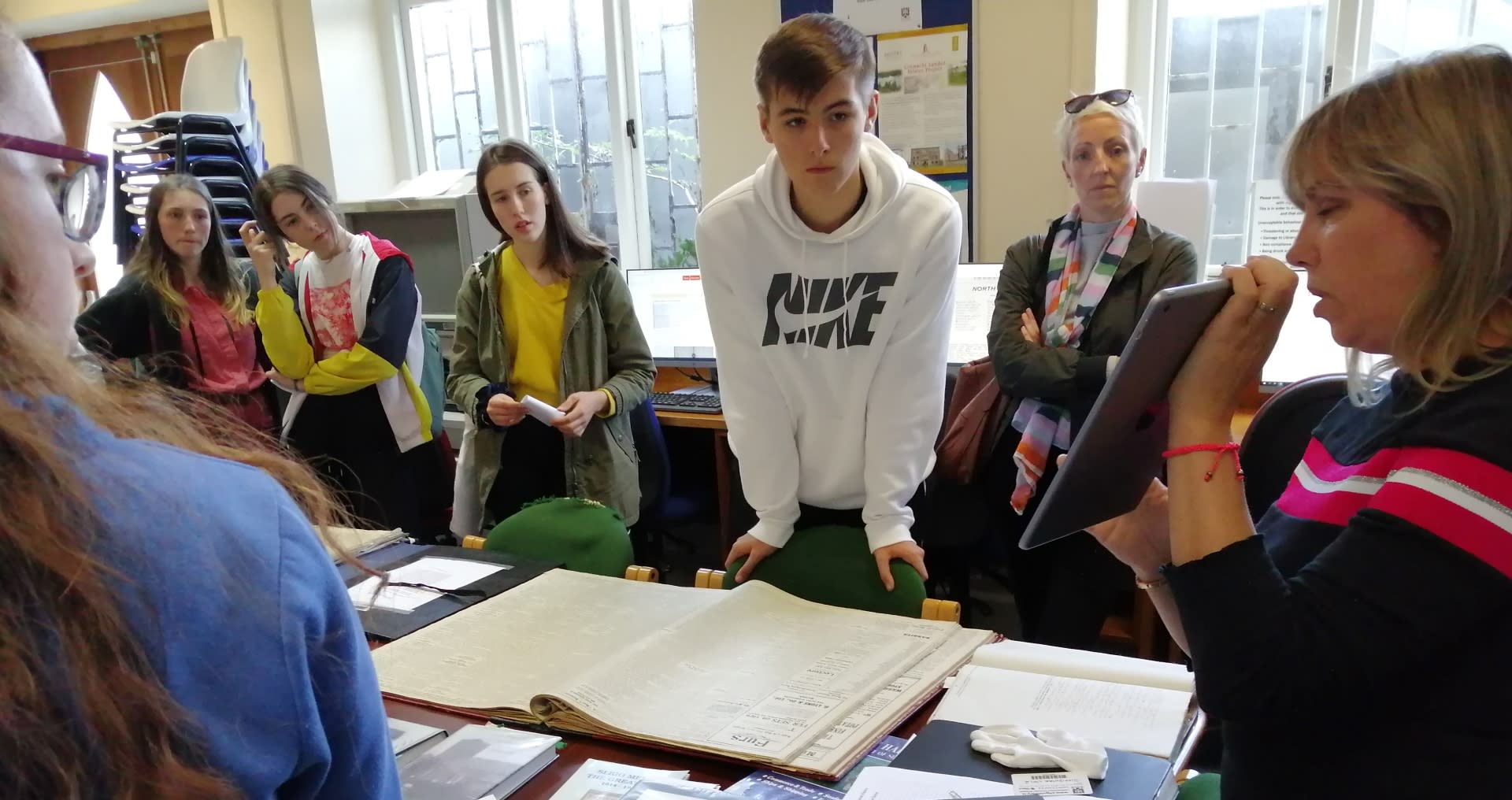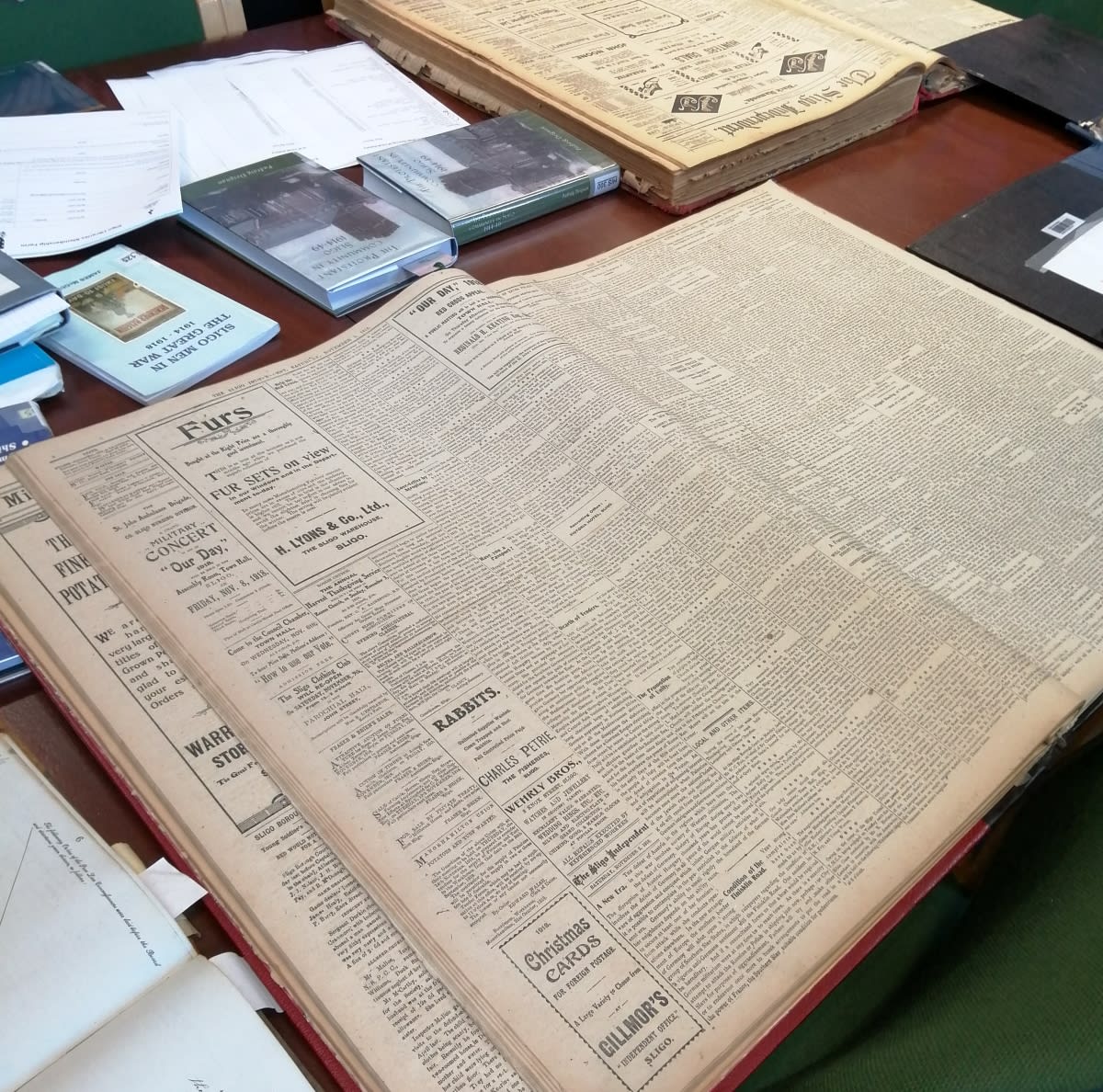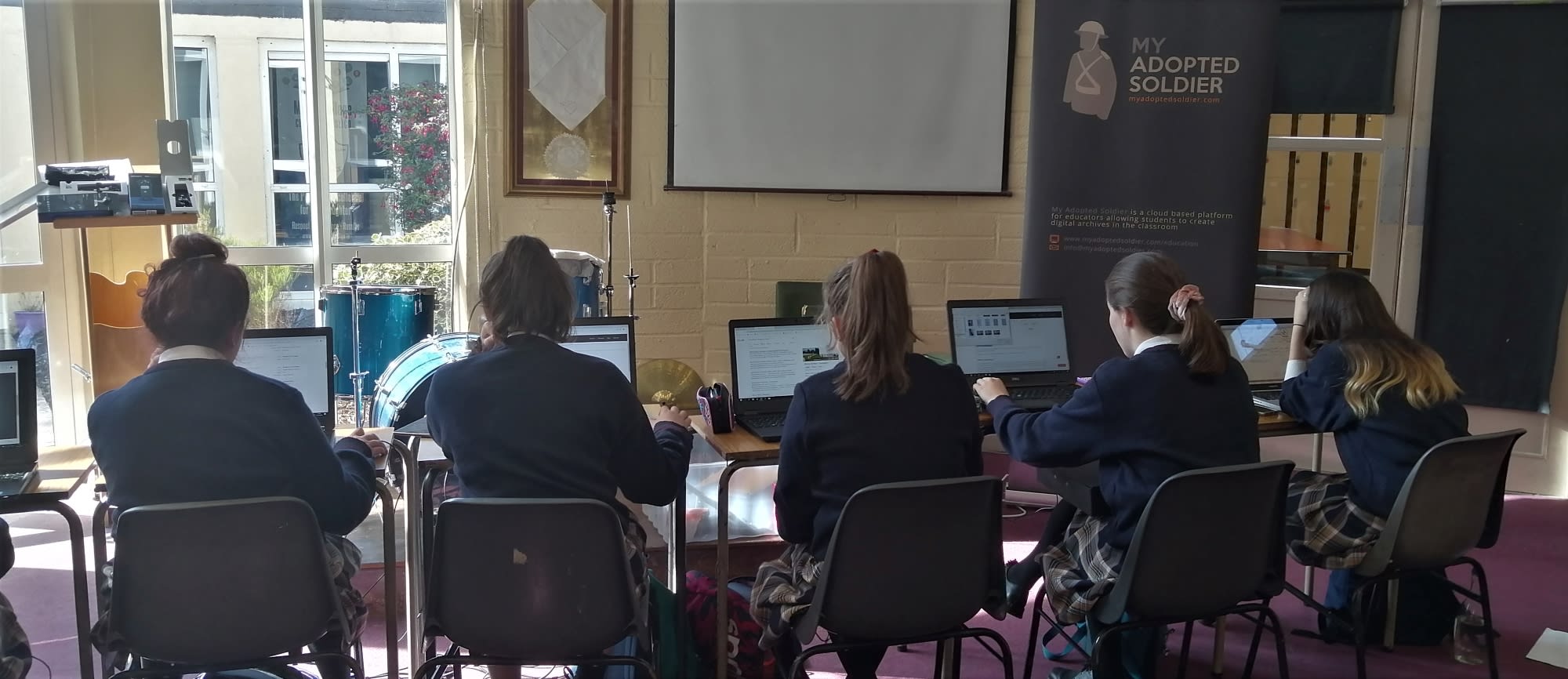 Students of the Mercy College, Sligo participating in the Foróige | my Adopted Soldier | Digital History project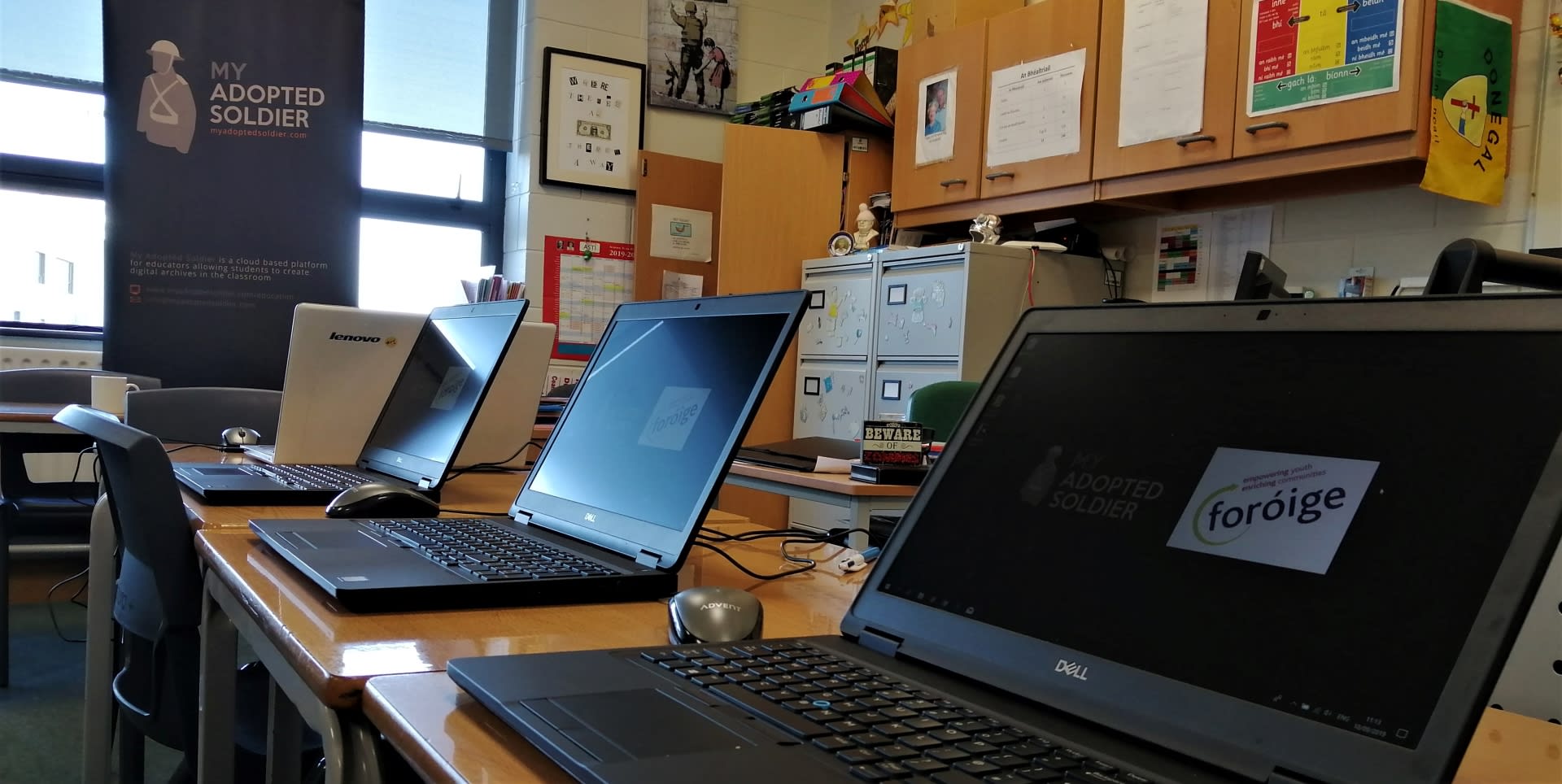 To the teachers of the participating schools:
Thank you for your patience and assistance in running these workshops in your busy school schedules, and I think you can be very proud of your bright young students, many of whom have displayed skills which we hope they will use in their careers.
Thanks too to our team of Historians, - Simone Hickey, and Gerry Moore, - their knowledge and insight was key to the success of the project. Simone was able to direct many of our students in their choice of Soldier from the Great War, which really gave participants an excellent staring point to their research. Gerry was able to share excellent contextual information for this period in history, and gave the group a fascinating look at the Great War and the role of Irish Soldiers in the conflict.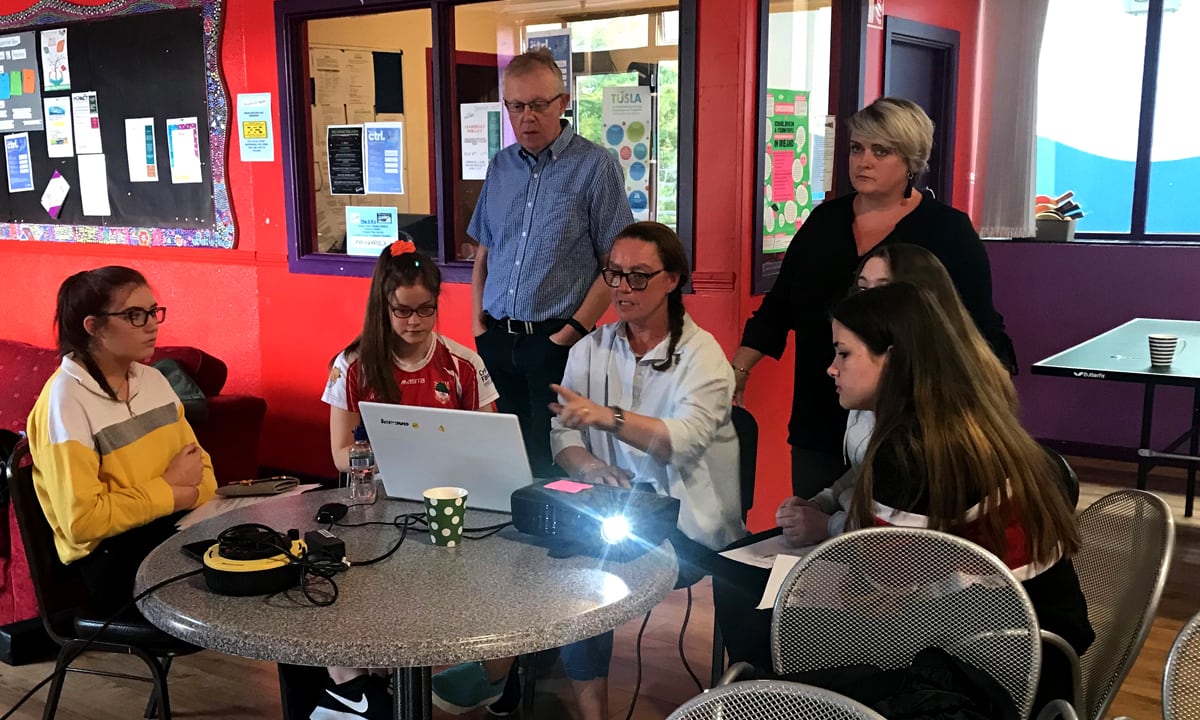 Gerry Moore, Simone Hickey and Siobhan Gillespie chatting with participants
So after a very busy and interesting 10 weeks we are delighted to present the work of our newly published historians.
Thanks to all who attended the closing event on Wednesday 25th September - we had a very busy day as many of our students were finalising their content. The CRIB was transformed into a busy tech hub for the day as students concluded their research and media content. The technology element was vital to uncover the many stories of this project, and so we were also delighted to welcome our funding organisations to our closing event. Thanks to Cllr. Chris McManus - Chairperson of the PEACE IV Subcommittee, Martin McAndrew - PEACE IV Programme Manager at Sligo County Council and Karen Gallagher PEACE IV Administrator at Sligo County Council.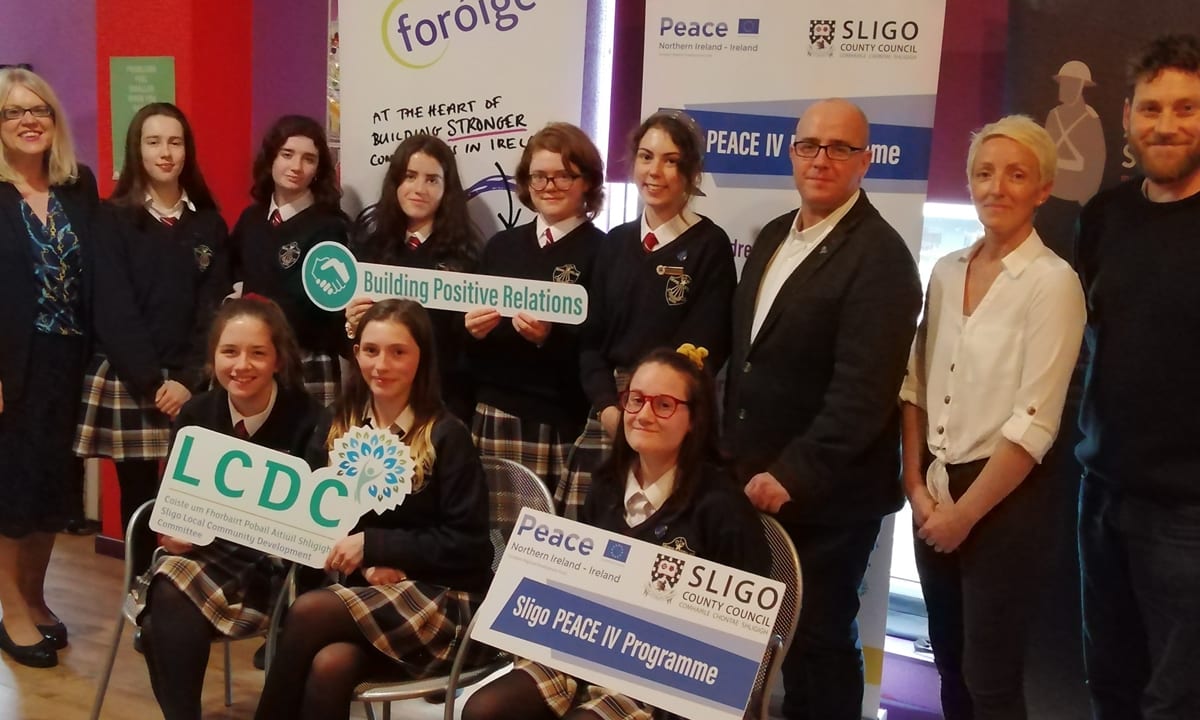 Students of the Mercy College Sligo, with their teacher Jaqueline Kiernan, Cllr. Chris McManus - Chairperson of the PEACE IV Subcommittee, Elaine Granaghan of Foróige and Aidan Rafferty of the 'my Adopted Soldier' project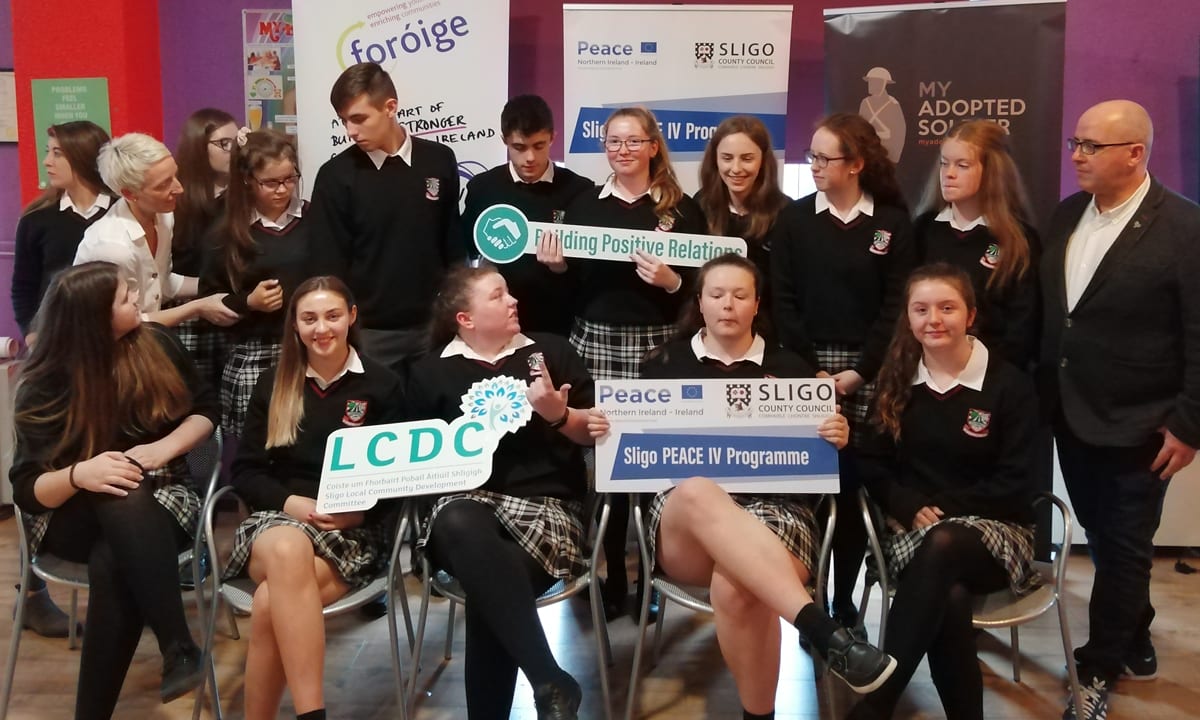 Students of St.Attracta's Community School, Tobercurry with Cllr. Chris McManus - Chairperson of the PEACE IV Subcommittee and Elaine Granaghan of Foróige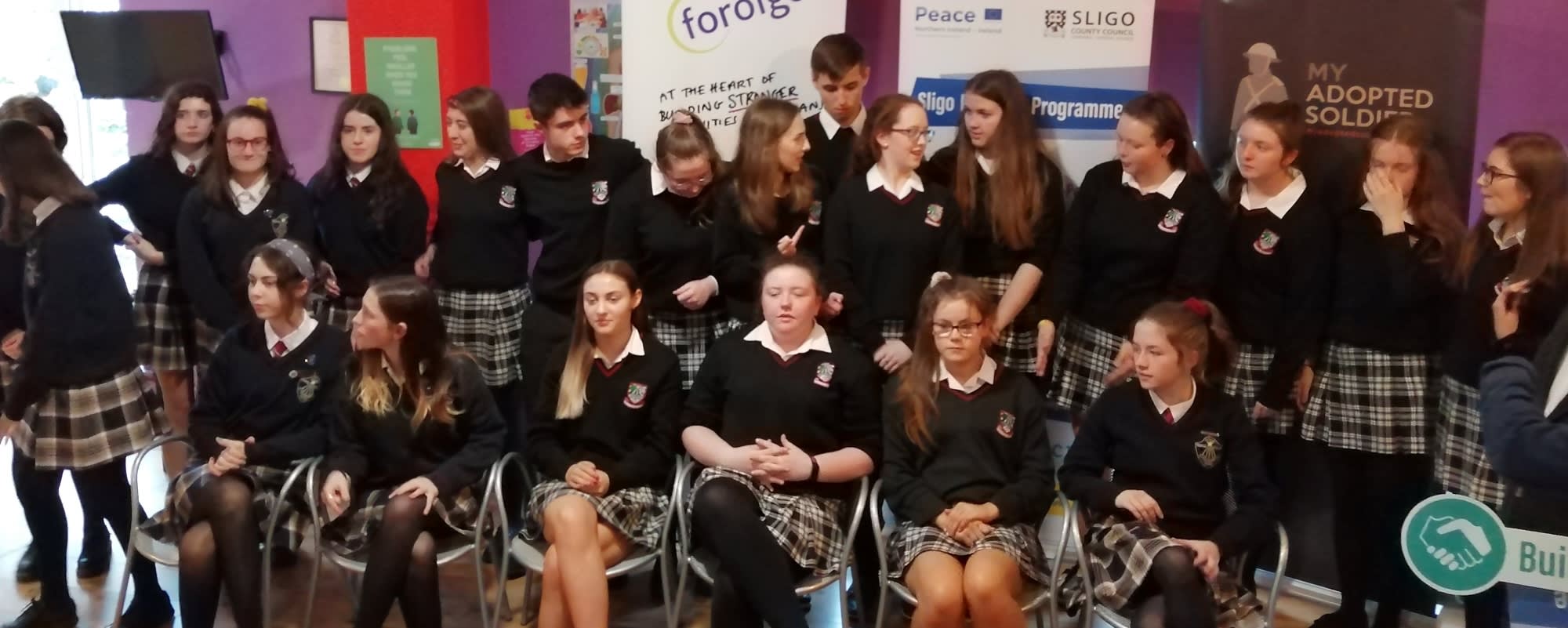 Foróige Digital History | Class of 2019 | Thanks to all participants on a job well done
Many of the Student archives are now published and online, and more will follow in the coming days and weeks.
We have also recruited some Fifth Year students who will be working on their archive for a little longer, and we look forward to seeing their work as they create their leaving cert projects. Please visit our archives page to browse all our stories, and use the Organisation drop-down filter to browse this project - "Foróige Digital History"
Finally, I would like to thank Anne-Marie Regan and Elaine Granaghan at Foróige
Without their hard work and endless energy, this project would not have happened. The CRIB was an amazing hub and center for the project, and a special thanks to Elaine - for your skills in scheduling and getting all the students together, and of course for the pizza that fueled all the hard work! On behalf of 'my Adopted Soldier' - Many thanks All - we look forward to returning to the CRIB in the near future.