TY Workshops | my Adopted Soldier 1.0
Launching TY workshops | Armistice Day Centenary | November 2018
Posted by my Adopted Soldier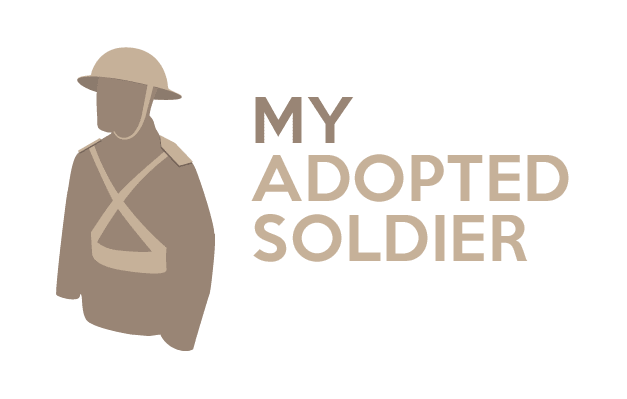 Transition Year Workshops
|
Irish Soldiers in World War 1
As part of the commemoration of WW1, we are pleased to announce that we will be running Transition Year Workshops for the 2018/19 School Year. Our team will visit your school and give a special presentation on the role of Irish Soldiers in Word War 1. We are delighted to have historian Hayley Kilgallon on the team and she delivers a fascinating presentation on World War 1, the role of the Irish and a close look at what life in the trenches would have been like. We also have a collection artifacts from World War 1 to show the students, including bullets and shrapnel from the Somme and a soldier's shovel recovered from the front-lines. These were collected in Belgium and France in 2016 and are a fascinating way to reach out to the history of WW1.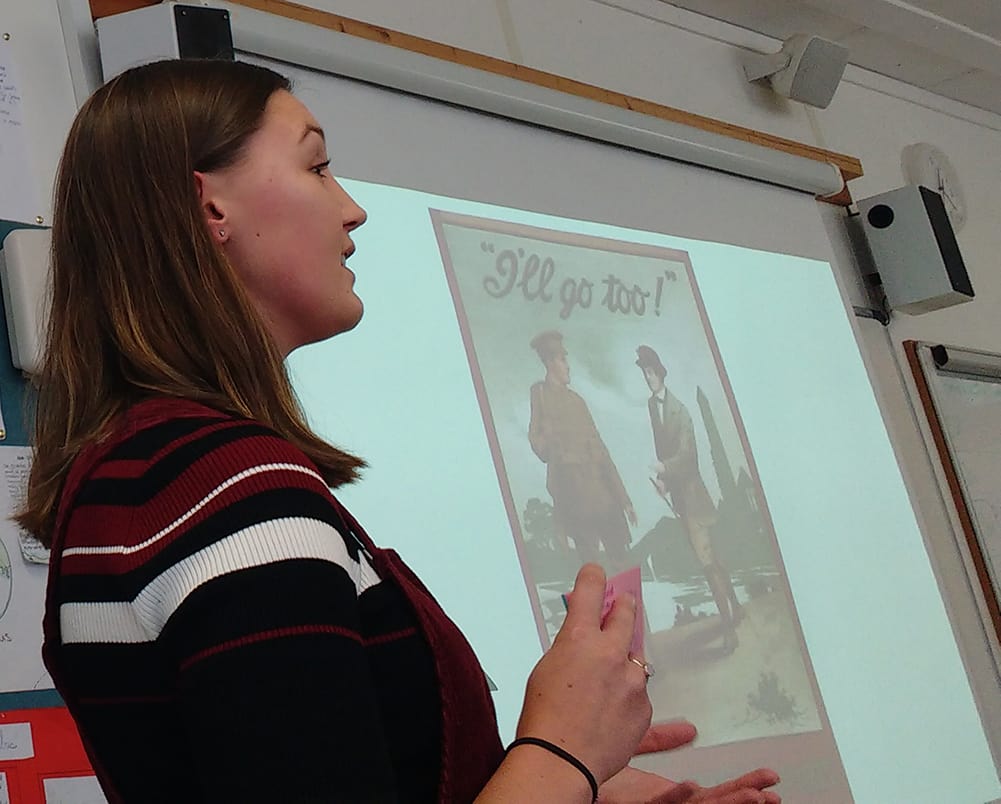 The workshop also includes a full installation of our platform and a step-by-step guide to creating digital archives in the classroom.
Our team will ensure that you are up and running and will guide you and your students through the process of research and desktop publishing.
To contact our team and chat about organizing a workshop for your school, please email us today - info@myadoptedsoldier.com
---
my Adopted Soldier - Version 1.0
As we near the 100th anniversary of Armistice Day we are delighted to announce the launch of our new cloud-based platform to give schools and educators the opportunity to commemorate the lives of often forgotten heroes of the Great War. This product gives teachers a full suite of educational resources to guide students in the process of creating and publishing a digital archive in the classroom.
The platform provides step-by-step guidance in all aspects of creating an archive. Students can download a specially produced guide in researching their soldier, giving them links to useful resources, advice on researching in their local communities, connecting with living relatives, reaching out to local newspapers, historians or radio stations, and much more. The guide also gives practical advice in interviewing and recording video and audio for their archive.
Product Features
A collaborative space for teachers & students

Step-by-step guidance in researching and creating an archive

Research & Digital Literacy Modules

Teachers dashboard to monitor, correct and publish archive projects

Teachers can set project outlines and resources

Teachers can chat and connect with their students during the project

All resources and learning materials in one place

Published archives become online public resource

Students awarded a certificate of competency in Digital Archiving
For a detailed look at how this works - please download our PDF Guide - my Adopted Soldier | How it Works (6.28MB)
If you are interested in using this software in your school, please contact us today - info@myadoptedsoldier.com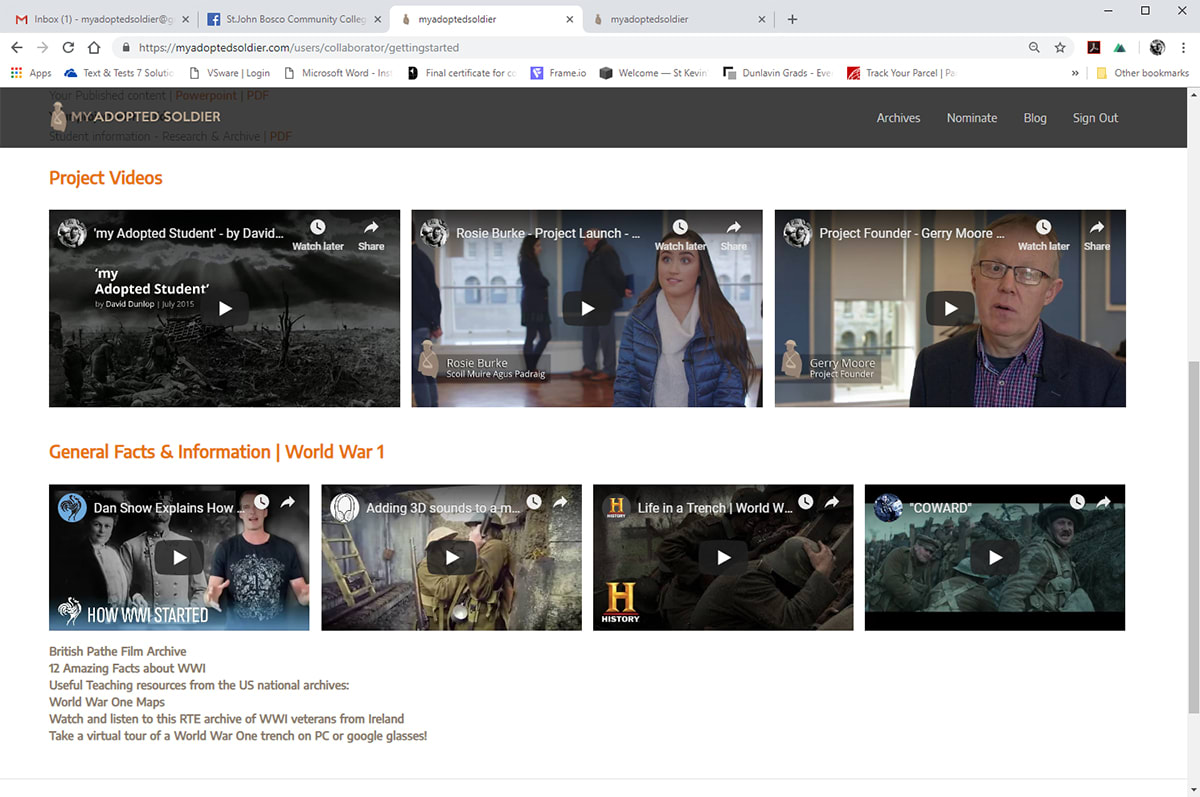 ---