by Sam Sellen
Nov 18, 2020
A drummer, Son of Dennis and Catherine Cash, born on 15 July 1895, at 8 Clarence Place, Dublin.
Family background & Early life
James was born on the 15 Jul 1895 at 8 Clarence Place Dublin. His Father was a Coal Laborer and he had 7 siblings, the eldest being John Cash; who, in the 1901 census, was 15. He was raised as a catholic.
In the Picture below you can see the Second Battalion Royal Fusiliers Drummers.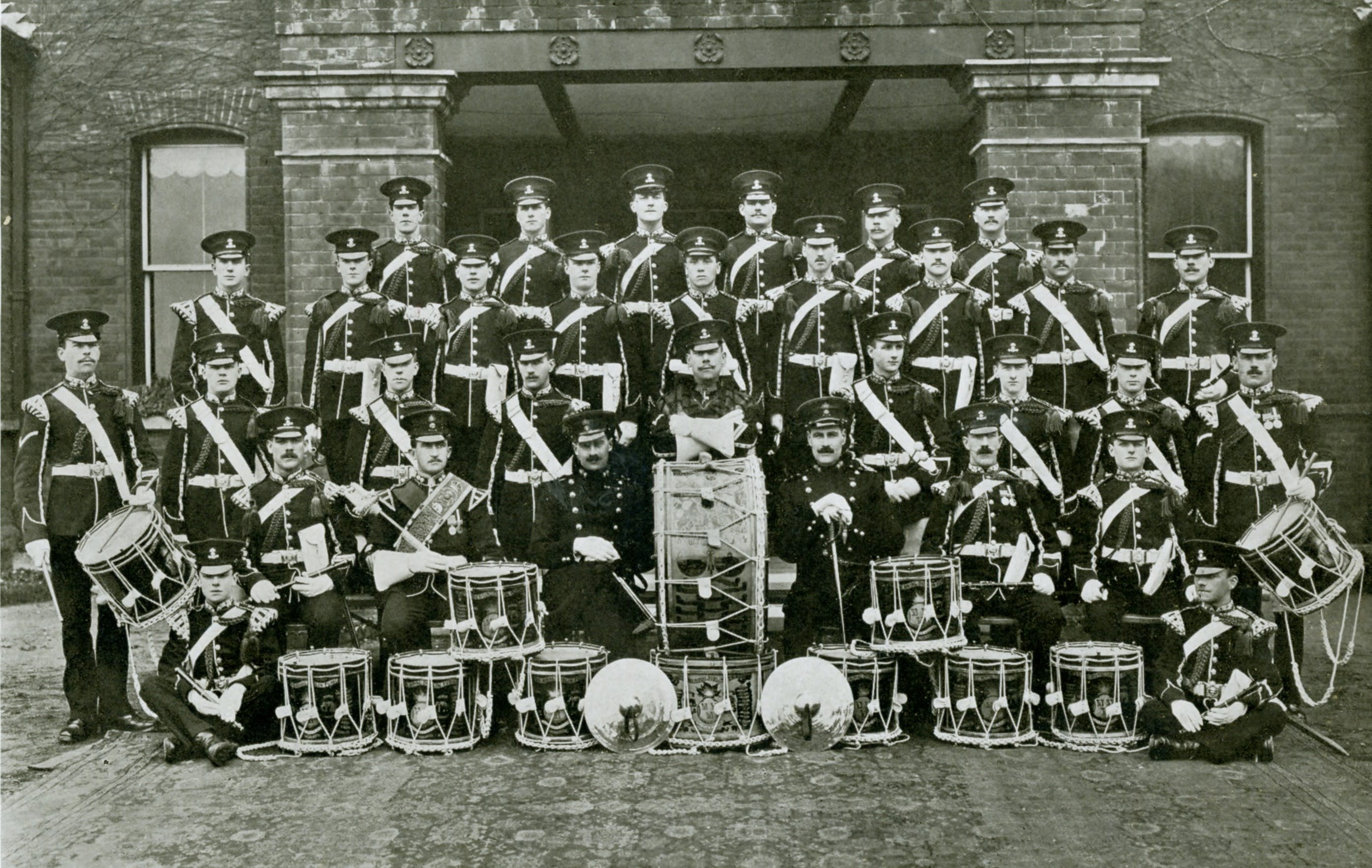 Military Experience
James Francis Cash was a drummer in the 2nd Battalion of the Royal Dublin Fusiliers.
He died of Pneumonia in The military hospital Fermoy in Cork on the 9th of November 1918.